Welcome from the CEO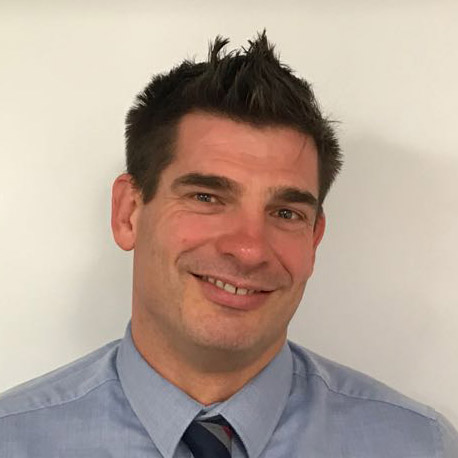 I'm delighted to extend a warm and heartfelt welcome to each and every one of you as the CEO of the Special Partnership Trust. It's an honour to be a part of this extraordinary educational trust and to be part of a team who are redefining Special Educational Needs (SEN) in the UK.
We endeavour to always continue raising the bar and pushing the boundaries of what SEN schools can be. We're driven by a relentless pursuit of excellence, a commitment to innovation, and a belief that every young person deserves the best possible education and support to thrive in a world that's full of both challenges and opportunities. We refuse to settle for ordinary; instead, we aspire to be the best in everything we do and to reach the extraordinary.
Our mission is clear: to be a force for good in SEN and make a positive difference in people's lives. We challenge conventions, pioneer excellence, and work tirelessly to create better tomorrows for our young people and their families. We believe in the power of collaboration, co-operation, and creativity. Our ethos is rooted in inclusivity, empowerment, and transparency, which forms the foundation of our work.
We understand that each young person is unique, and we are dedicated to providing them with the highest quality education, access to the best opportunities, and a strong sense of self-worth and purpose. Our curriculum goes beyond school life; it focusses on living as well as learning, nurturing resilience and independence.
We dare to be different, and we have the courage to stand by our convictions. We are committed to drawing the best out of everything and everyone in our community. We care deeply, and we are driven by a genuine desire to improve the lives and experiences of our learners.
Our vision is for every single young person to have access to the best education, delivered in the best possible environment, enabling them to thrive, succeed, and flourish, regardless of the circumstances they face. Our goal is to prepare young people for the next step, whatever that may be, by fostering innovation, excitement, and opportunity.
Our values are the cornerstone of everything we do. We are ambitious, aspirational, invested, purposeful, genuine, inclusive, energetic, and specialist. These values guide us as we continually strive to improve our offering and change the face of SEN in the UK.
I'm truly excited to be working alongside our brilliant staff, parents, and, most importantly, our incredible young people. Together, we will create a supportive and enriching environment where our learners feel safe, supported, and happy, as they embark on a journey to become successful, achieving, fulfilled adults.
It's a huge privilege to be a part of this remarkable community, and I look forward to continuing to achieve great things as, together, we endeavour everyday to make a profound impact on the lives of those we serve.