Autism Education Trust partner for Cornwall
Autism Education Trust Schools Programme
The Special Partnership Trust is the Cornwall provider of the Autism Education Trust Schools Programme.
The Trust hopes to improve the outcomes for all children and young people in Cornwall with autism by ensuring it maintains exceptional learning outcomes for all through a relevant and challenging curriculum supported by outstanding teaching and specialist support.
The Trust's training hub is initially set up to develop the practice of staff working across the Special Partnership Trust. There is a growing need to support children with a diagnosis of autism, 1 in 100 people have a diagnosis of autism and the number of children receiving a diagnosis is rising. After the initial period of training the offer will be available to all education settings and/or child care providers across Cornwall.
In the training we provide all of the resources that we share. There is a positive impact on practice through raising awareness.
To go alongside the training we will use the online AET tools to evaluate and address the development needs of staff (Competency Framework) and enable schools to evaluate their practice in addressing the needs of pupils on the autism spectrum (Autism Standards).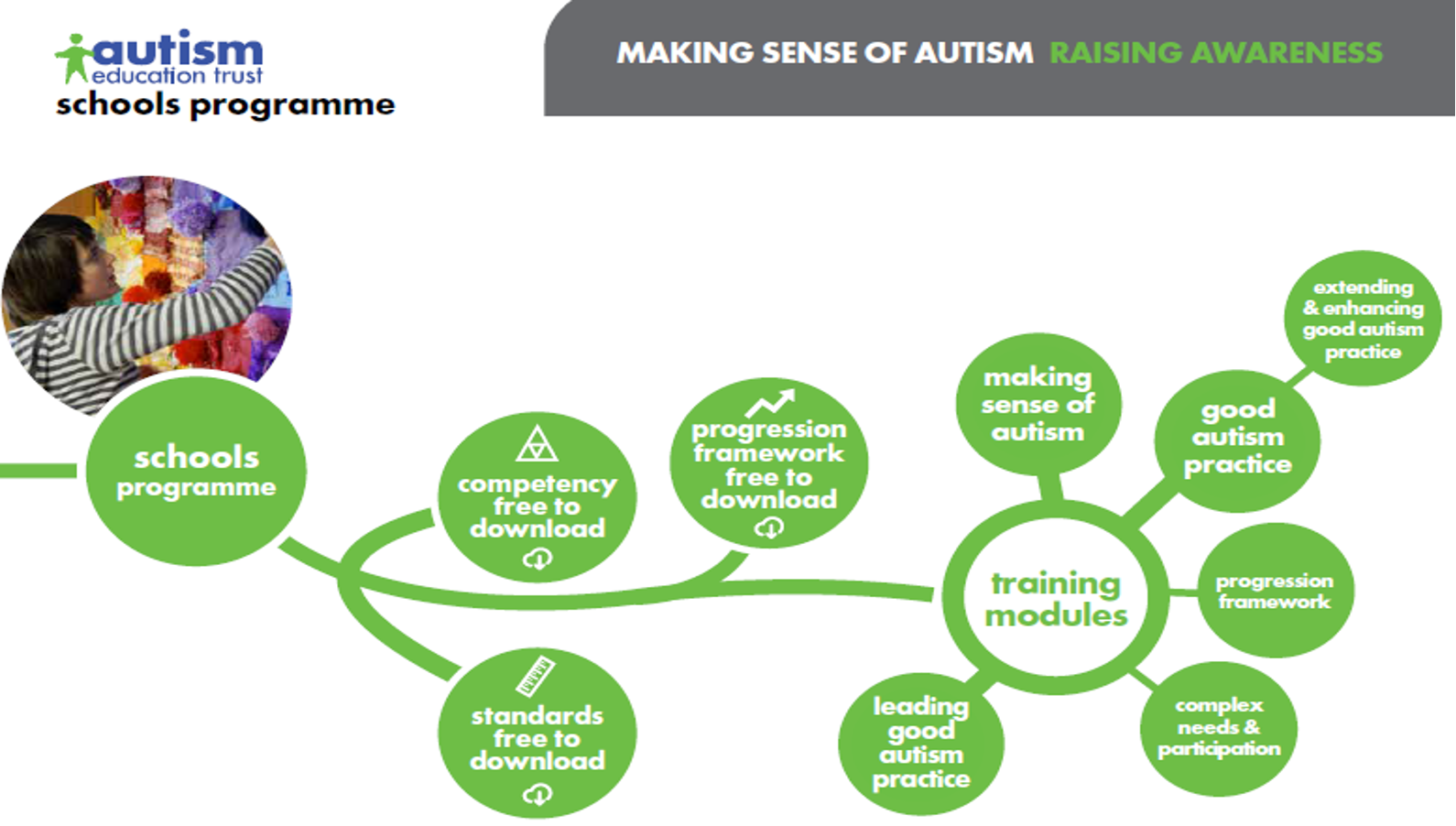 Online Resources

Training resources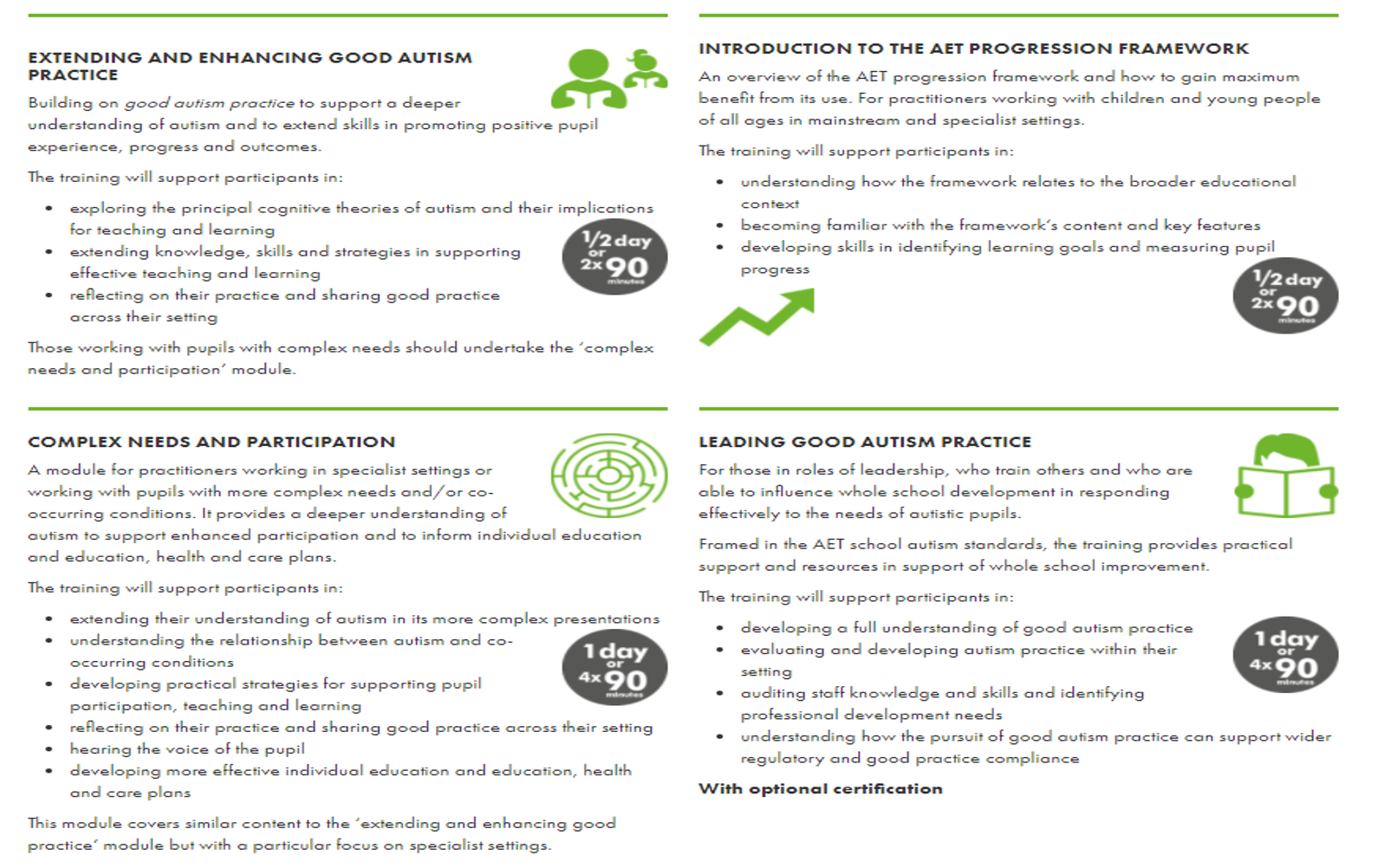 The benefits include :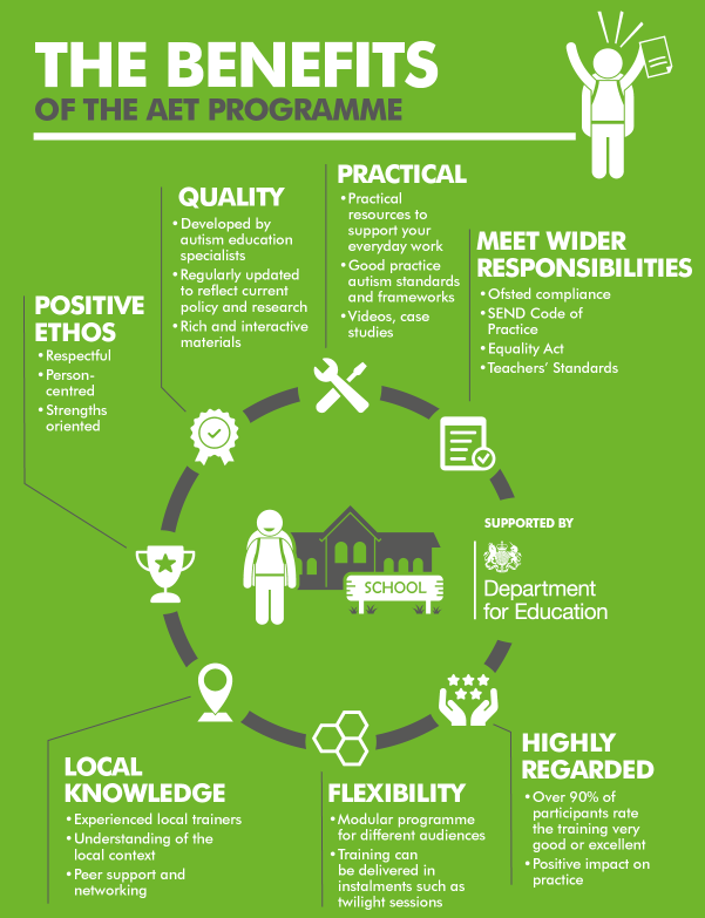 Trust contact
For further information please contact:
Rob Armstrong, AET Lead - rarmstrong@curnowschool.org,uk
Diane Jones, AET Administrator - djones@specialpartnership.org