Bosvena School - May 2023 update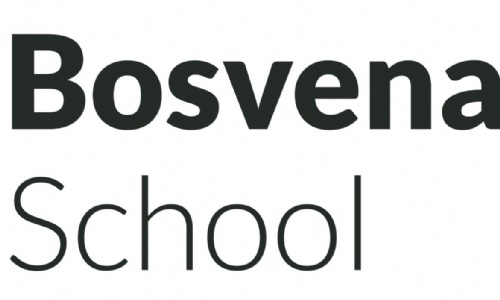 The Special Partnership Trust are very pleased to announce that following a series of frustrating delays, Bosvena School has moved into the next phase of its delivery following approval of planning for the project.
Bosvena is Cornwall's newest special school for children and young people with Social Emotional and Mental Health needs. At capacity the school will provide places for 65 pupils who will have struggled to access or successfully participate in mainstream provision, as their needs have acted as a barrier to their interactions with others and their engagement in learning. The school will provide a flexible and therapeutic environment alongside a unique tailor-made curriculum which will support pupils in overcoming barriers to learning, leading to improved academic, social and emotional outcomes.
The ambition of the school is to transform the life opportunities of young people with SEMH difficulties who may have had disrupted educational opportunities, by providing pupils with the support they need to learn, thrive and succeed in their education and potentially integrate into mainstream provision.
The school, which is being developed in partnership between the Special Partnership Trust, Cornwall Council and the Department for Education serving communities across Cornwall, will be built on land off Turfdown Road in Bodmin. The location and the design of the school will provide a rich educational and therapeutic environment, utilising the opportunities that its proximity to local businesses, sports venues, school and college partners and the surrounding countryside offer.

The Trust is excited to be working closely with stakeholders and partners, including the contractor Bowmer & Kirkland and delivery partner Mace, to actively deliver tangible aspects of the project over the coming months. Whilst the development of the school offer continues, initial work is anticipated on site in the autumn of this year with a target opening date for the school of early 2025.

For further information please visit www.specialpartnership.org or contact bosvena-info@specialpartnership.org
Proposed Ground Floor Plan
Proposed First Floor Plan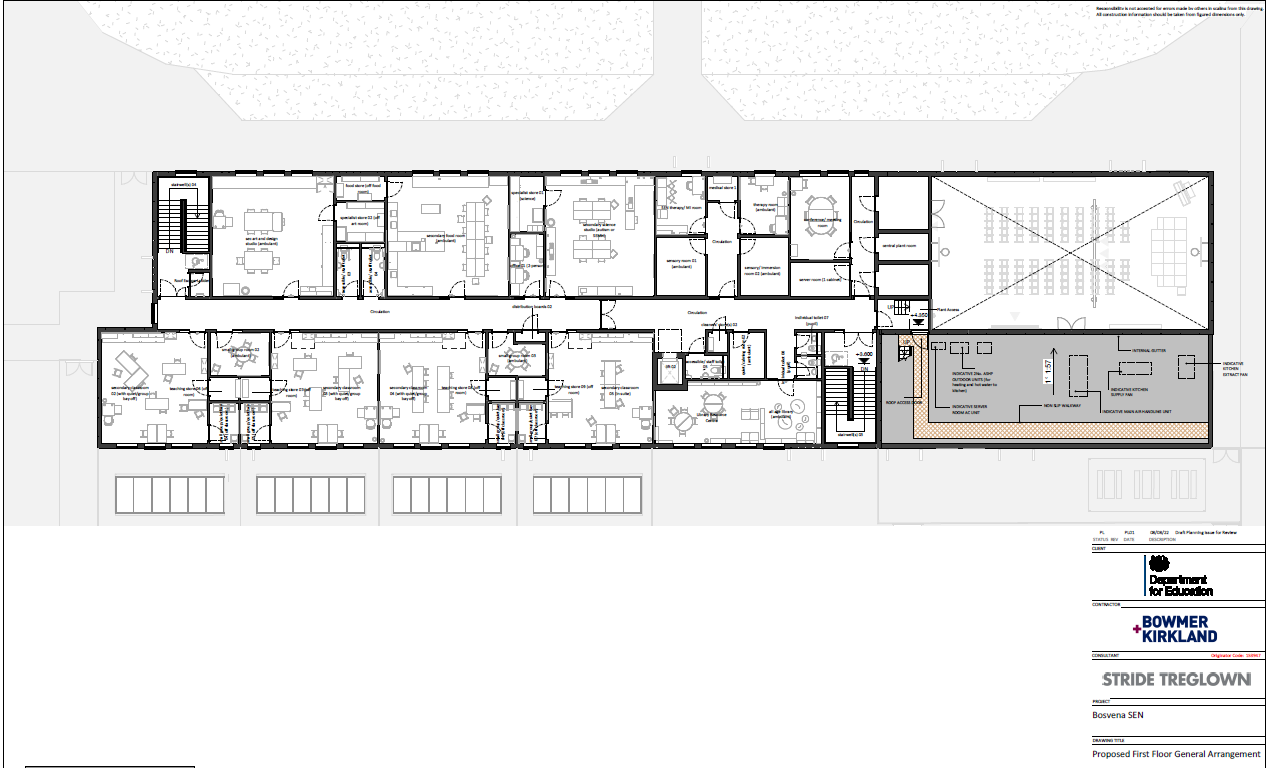 Proposed External Views